Online tool explores countries' climate action plans
Nairobi – A new interactive online tool that helps countries to access and compare their priorities and ambitions related to climate action plans has been developed. The Nationally Determined Contributions (NDC) Explorer could contribute to the global climate action in the context of the UN climate negotiations, according to its developers.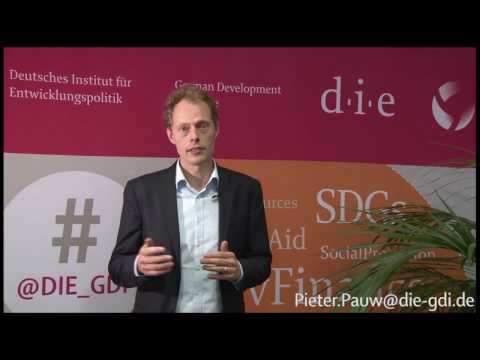 In 2013, the parties to the United Nations Framework Convention on Climate Change (UNFCCC), charged member states to formulate action plans to tackle climate change challenges.
The tool – NDC Explorer – resulted from seven-month work of 16 experts and analysts from the German Development Institute (DIE), the African Centre for Technology Studies (ACTS) in Kenya, the Stockholm Environment Institute in Sweden, in cooperation with the UNFCCC secretariat, and supported by the Federal Ministry for Economic Cooperation and Development, according to a statement from DIE last month (16 January).
The experts created a database from the (I)NDCs or intended nationally determined contributions and opened it with an interactive online tool.
Pieter Pauw, an environmental scientist at the DIE who led the research team to develop the tool, says in the released statement, "The (I)NDCs are a cornerstone for implementing the Paris Agreement. But apart from countries' overall mitigation targets, the content of (intended) nationally determined contributions has been unclear – until now."
Kennedy Mbeva, a research fellow at the ACTS, says their aim was to make the action plans accessible to a wide range of stakeholders through an objective analysis.
The tool, Mbeva tells SciDev.Net, is detailed, especially as regards data and information beyond mitigation such as climate change adaptation, finance, and technology needs and transfer.
Continue reading on SciDev.Net
By Baraka Rateng'