Agribusiness TV aims to boost youth interest in African farming
Ouagadougou (Burkina Faso) – With the logo of his internet TV station on his black T-shirt, Inoussa Maiga energetically plucks corn stalks in northern Burkina Faso for a programme on farming in Africa. Maiga, 30, launched Agribusiness TV in May in the Burkinabe capital Ouagadougou, determined to change poor opinions about agricultural work held by African youth and to help develop the continent.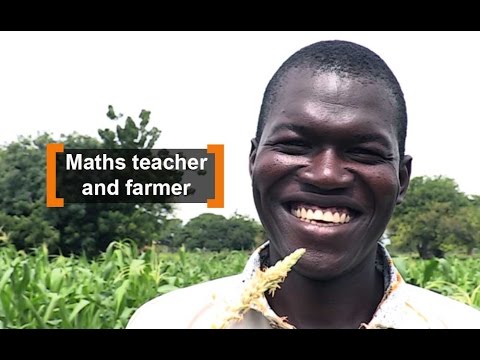 "All those who went to school up to a certain level consider going back to the land as a failure, as something demeaning. Yet – and we see it every day in our broadcasts – there are many opportunities for young people," he says.
In Bagre, 245km north of the city, Maiga has found one of the unusual topics he likes to promote: a teacher who gives classes in maths while raising pigs and growing maize, rice and groundnuts.
Other characteristic subjects are a woman in Benin with a degree in banking and finance who works in a "man's universe of crop production" and an inventor of helpful machines for agricultural co-operatives in Togo.
The TV channel, available on the web and mobile phones, has steadily garnered a network of correspondents in Benin, Cameroon, Ivory Coast, Mali and Togo, with Mauritius next on the agenda.
 'Maximum age of 40' 
The editorial stance of Agribusiness TV has clear rules.
Features focus on people of "a maximum age of 40" who have a "pretty interesting" background in farming, stockbreeding and other "different links in the food chain", Maiga explains.
Programmes can cover "food processing, green jobs, everything related to the environment and the business of sustainable agriculture".
"We want people whose careers can inspire other people," says the broadcaster, who set up the enterprise with his wife Nawsheen Hosenally.
Source: ENCA/Afp